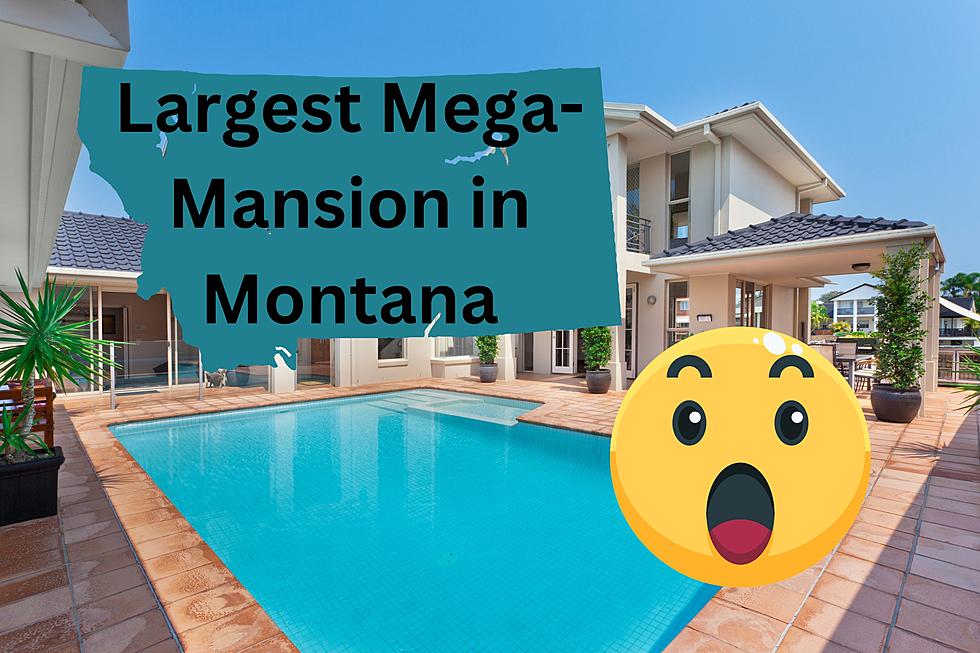 The Largest Mega-Mansion in Montana Will Blow Your Mind
Canva Pro
Montana has some wild mansions to pick from, but the largest one is elegant and ridiculous.
Many people dream of owning a house and some acreage in Montana. A place where you can relax, enjoy the views, and have a piece of Big Sky Country. It's the goal for many Montanans.
Some folks who live in Montana or come to the state decide to build a mansion. These residences are found near ski resorts or on large ranches spread throughout Montana most of the time.
Montana has a history of folks who built giant mansions during the mining boom during the 19th and early 20th century. Some gigantic houses have been around for over 100 years.
As you look through the state, what is the mansion in Montana that dwarfs the rest of them? We have found one that is unique and not practical.
Media Feed made a list of the Largest Mega-Mansion in Every State, and Montana's will make you feel like royalty.
The largest mega-mansion in Montana is the Shelter Island Estate on Flathead Lake. The Shelter Island Estate sits on a 22-acre island, which is included in the property, but the house is wild.
The house is over 18,000 square feet and has an indoor shooting range and a rail system to bring boats in from the lake.
Why is this house impractical? Well, it's on Flathead Lake, and boating to shore during the winter is almost impossible. So, you might want to stock up on supplies if you plan on living here year-round.
How much does this house cost? It just got off the market and fetched the insane price of $22.75 million. It's a decent price when you have an island, over 22 acres, and a house with every amenity you could ever want.
This will forever be the most unique and largest mega-mansion Montana will ever see.
For more details, check out Media Feed.
See Inside This 40 Million Dollar Montana Dream Home
Grey Cliffs Ranch, just outside of Three Forks Montana is for sale and is listed at just under 40 million dollars. This spectacular property comes with over 6 thousand acres and multiple buildings including a workshop and an indoor arena. The main house is almost 8000 square feet and includes 7 bedrooms, 8 baths, a gym, and much more.
Gallery Credit: Derek Wolf
Luxury Montana Home Straight Out of a Fairy Tale
This luxury home in Montana looks like it was ripped from the page of a fairy tale.
Gallery Credit: Jesse James
One Of A Kind 39 Million Dollar Montana Home Is For Sale. Check It Out
This home is at 295 Cobble Creek, Bozeman, MT. You can check out the listing on Zillow or Montanalifere.com. The property is listed by Mike Schlauch and Vivian Yoon, PureWest Christie's Bozeman.
Gallery Credit: Megan Shaul
The Four Strip Clubs in Montana
Planning a party with your friends? Here are a few places where you can walk on the wild side.
Gallery Credit: Will Gordon