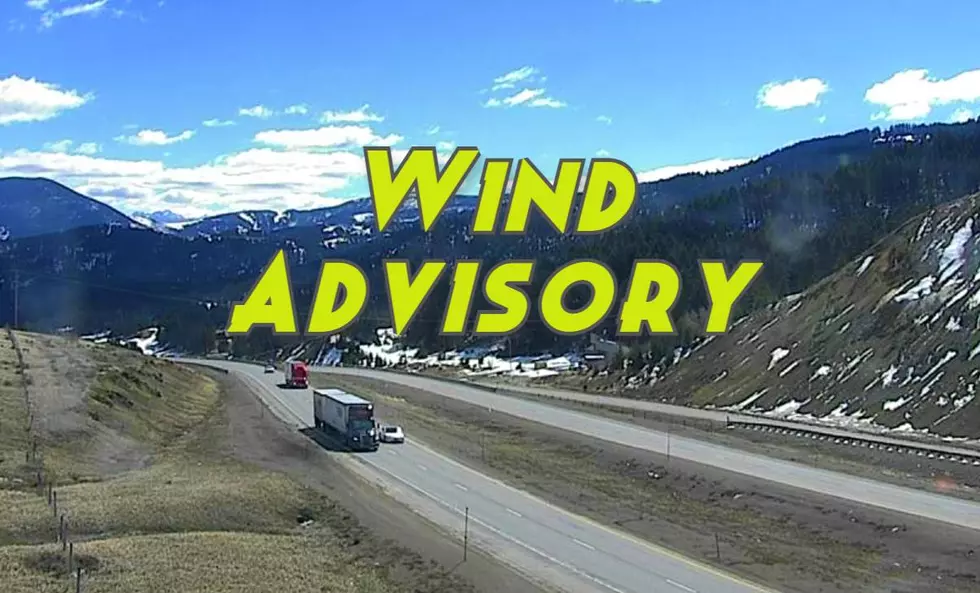 Dangerous Crosswinds East of Bozeman Through Friday Morning
Wind Advisory - Michelle Wolfe
The I-90 corridor east of Bozeman, including the Bozeman Pass, Livingston, Big Timber, and the Beartooth Foothills will see wind gusts up to 60 MPH through at least Friday morning.
Areas south of I-90 are included in this Wind Advisory, including Cow Face Hill, Nye, Fishtail, and Beehive. Expect dangerous crosswinds while driving on I-90 anywhere east of Bozeman to Big Timber and beyond. According to the National Weather Service:
WIND ADVISORY IN EFFECT FROM 6 PM THURSDAY TO 10 AM FRIDAY
WHAT...Southwest winds with gusts 50 to 60 expected.
WHERE...Beartooth Foothills and Livingston Area.
WHEN...From 6 PM this evening to 10 AM Friday.
IMPACTS...Strong crosswinds will make travel difficult along Interstate 90 from Livingston to Big Timber and roads along the Beartooth Foothills.
DON'T BE SURPRISED BY DETOURS - During periods of high wind gusts, MDT occasionally makes the decision to detour big trucks through Livingston, and off the interstate. Usually smaller vehicles are allowed to continue on I-90.
PRECAUTIONARY/PREPAREDNESS ACTIONS... Winds this strong can make driving difficult, especially for high profile vehicles or if you have a towing unit.
Use extra caution and consider postponing travel until winds subside, or take an alternate route. Frontage roads can be safer at times with less heavy truck travel and slower speed limits.
ALWAYS USE YOUR HEADLIGHTS FOR SAFETY AND ADDED VISIBILITY.
Secure outdoor objects, items on porches and decks, and anything that might get blown away. Debris in the air or on the roadways can be deadly.
Gusty winds are nothing new to this stretch of I-90, but 60 MPH gusts are considerable. With decent weather in the forecast (warmer and dryer), people are more apt to drive faster or perhaps get some work done with a trailer or tow unit. Towing can be extremely dangerous during periods of high winds.
Best Tips to Keep Halloween Safe in Montana: Trick or Treating, Parties and Costumes
Adults AND kids need all the 'tricks' they can get to be safe on Halloween. What should be a fun day of friends, candy and gatherings can also be wrought with bad weather and mischief. Using common sense and a few cool tricks can keep everyone a little more safe, so we can have more fun!