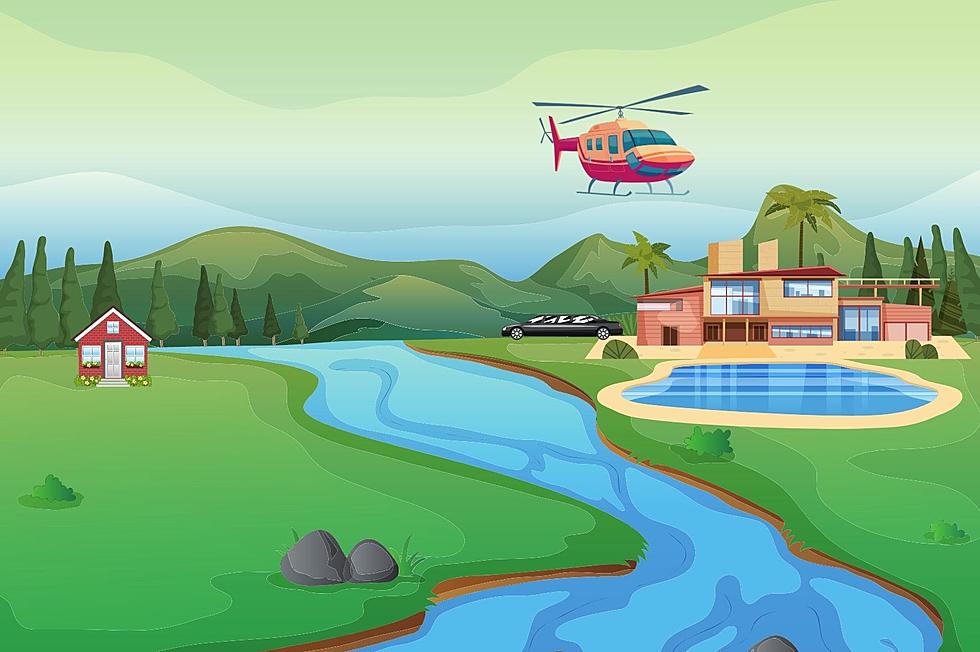 Top 10 Celebrities We'd Like To Have As Neighbors Here In Montana
Credit: Canva
Being on the radio for most of my life, I've certainly had the chance to meet my fair share of "celebrities".  I won't lie, in my younger days, it was quite the treat, but as I've gotten older, I find that even famous people are a whole lot like you and me.  Some are incredibly kind, and others, well...let's just say not so much.
For some of us, the idea of meeting someone famous is a thrilling once-in-a-lifetime experience, and for others, they have absolutely zero interest in any type of celebrity encounter.
I mean, when you think about it, other than making your friends on social media jealous, what's the point? Having said that, we thought we would ask Montanans if they had to have a celebrity neighbor, who would they want to live next door?
The answers were certainly eclectic and actually included a few people that either live in Montana or spend a significant amount of time visiting the state.
Garth Brooks and Trisha Yearwood
One of the biggest power couples in Country Music would more than likely make for great neighbors.  Garth is known for loving his fans and his generosity backstage, and Trisha has her own cooking show where she creates some amazing-looking food. Sounds like a win/win.
Justin Timberlake and Jessica Biel
Another power couple, it is reported that these two live in Montana most of the time and several folks have reported seeing them around the Bozeman area. While taking a bit of a break from the limelight, Timberlake is one of the biggest stars in the last 20 years.  Both a singer and actor, the entertainer is known to be one of the very best in the business.  Biel, who has been on television and in movies, has made her way behind the camera as she has made a name for herself as a producer.
Reba McEntire
This country legend, who has done about all you can do in the entertainment industry is reported to love spending time here in Big Sky Country.  In fact, she spent some time in the state a few weeks back and ended up dining out at Kountry Korner out in Four Corners. McEntire, who is a regular at the restaurant when in town.
Matthew McConaughey
This Texan is rumored to be part of the growing Yellowstone family and could soon find himself filming here in Montana.  McConaughey is an Oscar Winner and by all accounts, seems like an incredibly decent human being.  Although, it should be noted that the folks that said they'd like him as a next-door neighbor, we're all female.
Jennifer Garner
This TV and Film star seems to be one of America's favorites.  Known for her bubbly personality and down-to-earth attitude, it's been reported that the actress is no stranger to Montana and it's been rumored that she spent plenty of quality time here when she was married to Ben Affleck.
Kristen Bell and Dax Shepard
Another celebrity couple that seems to be a whole lot of fun, these two are known for their shenanigans and humor towards life and each other. The two spend a lot of time on social media and if you follow them, you kind of feel like you know them, which would make sense why they would be a popular pick for neighbors.
Melissa McCarthy
Known as one of the funniest folks in Hollywood, Melissa McCarthy has made us laugh on TV and on the big screen. Plus, who could ever forget her iconic role in Bridesmaids? The A-List Actress continues to make movies and by all accounts, seems very approachable and down to earth.
Did your pick for a celebrity next-door neighbor make the Top 10 list? Who would you choose? Let us know by sending a message on our radio station app!
The 13 Best Celebrity Sightings in Montana During 2022
Many folks love coming to Montana to unwind and enjoy themselves, and celebrities are no different. Here are the best celebrity sightings of 2022.
The 10 Trashiest Montana Towns in Big Sky Country
Are these the trashiest towns in Montana? It's up for debate.