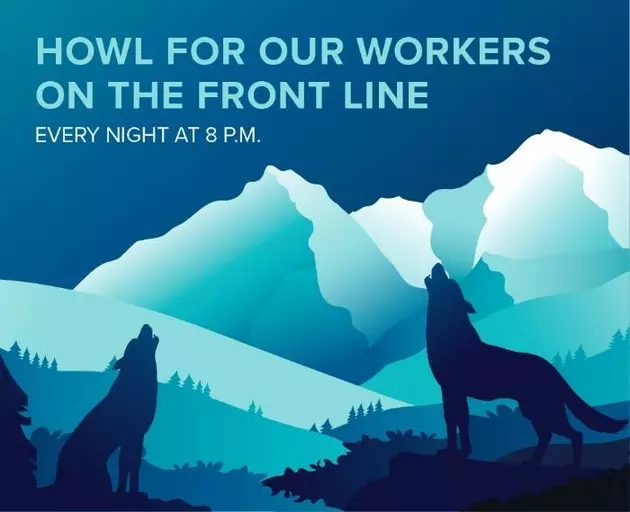 Let's Howl to Show Our Support For Front Line Workers in Montana
facebook.com/GallatinHealth
Residents of Gallatin County are encouraged to howl every night at 8:00 p.m. to show support for workers on the front line during the COVID-19 pandemic.
You can take part in the fun every night at 8:00 p.m. Just head outside on your front porch, deck, or front yard and howl or cheer for our front line workers.
According to the Gallatin County Health Department;
This is a great way to share appreciation for those fighting on the front lines against the virus and feel connected, even as we all continue to practice social distancing.

 

Hearing the howls could be just the thing to help an essential worker get through the day as they face challenging circumstances. Even though we can't all physically be together right now, we can all be part of a bigger effort that makes a huge difference for those working hard to keep us safe.
Honestly, this is such a great idea. We all need to join in and show our support for those that are working hard on the front line to keep us safe.