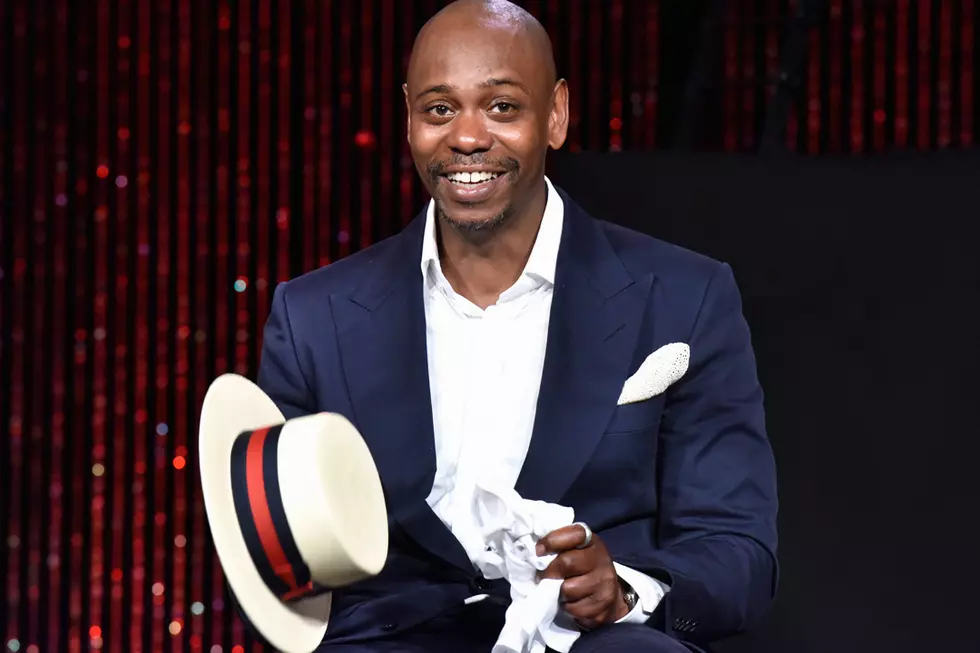 Dave Chappelle Joins Lady Gaga and Bradley Cooper in 'A Star Is Born'
Eugene Gologursky, Getty Images
According to The Hollywood Reporter, Chappelle will play a character named "Noodles" who is Cooper's character's "oldest friend with whom he started out playing with in blues clubs." He and Cooper will help aspiring actress Lady Gaga along to fame. Also on the slate for the remake are Sam Elliott, Andrew Dice Clay, and Greg Grunberg, and it'll be Bradley Cooper's directorial debut.
There's no telling what kind of character Noodles is, if Chappelle will play him more or less like himself or if he'll be more like one of Chappelle's wackier creations. Chappelle is an accomplished character actor, as we've all seen on The Chappelle Show, so he might go for something a little weirder for this role. His most recent film role was "Morris" in Spike Lee's Chi-Raq in 2015.
Cooper and Gaga crashed Coachella this spring, filming parts of Gaga's concert scenes while she was actually putting on a real concert.
A Star Is Born hits theaters September 28, 2018.