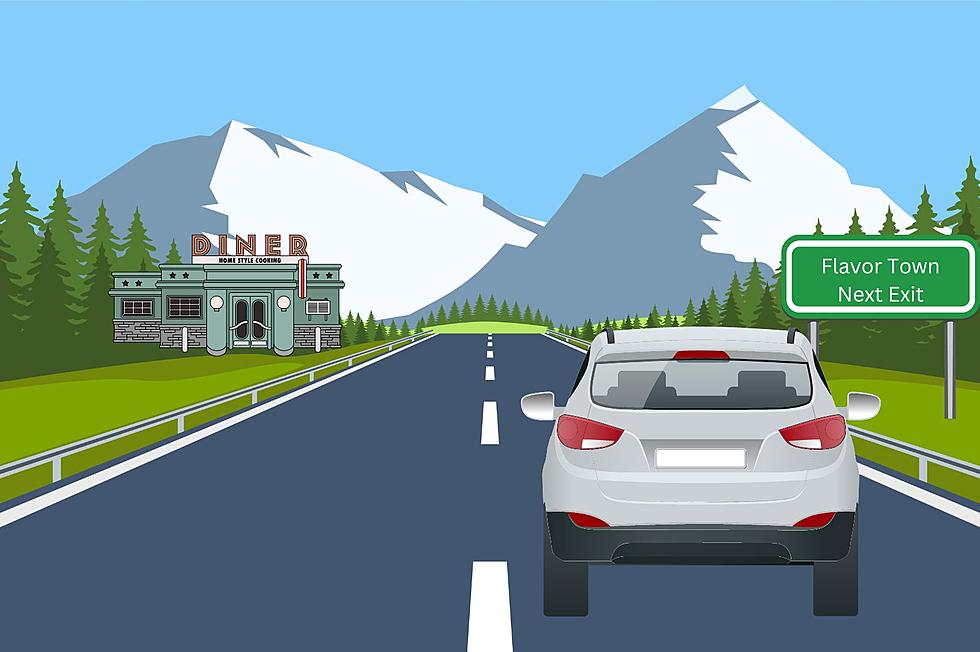 The Ultimate Montana Food Lover's Road Map To Great Grub.
Credit: Canva
For all of you foodies out there across the great state of Montana, if you're anything like me, one of the best parts of travel is trying out different and unique places along the way. and now with the internet and things like Food Network, it's super easy to find great places to eat no matter where you're heading.
Of course, over the last decade and a half, one of the most popular tv food shows has been Diners, Drive-Ins, and Dives hosted by Guy Fieri. Guy travels across the United States in his old school Camero trying out different dishes and different places.
Who could forget when Fieri was here in Montana and reviewed two of Bozeman's most popular restaurants, plus a Bar-B-Q joint in West Yellowstone?
Diners, Drive-Ins, and Dives have also traveled to Idaho, Wyoming, and Washington, so if you're planning on traveling anytime soon, here's a little culinary tour of some of the best food in our region.
Montana
As mentioned, booth Roost and Stormcastle Cafe are local favorites for Bozemanites. Roost has amazing fried chicken with down-home southern sides and Stormcastle offers up tremendous breakfast and lunch creations. Plus, Guy headed over to West Yellowstone and dined on some great Bar-B-Q at Firehole Bar-B-Que Company.
 Wyoming
If you plan on spending time in Wyoming, you will certainly have options for some fantastic food. Triple D has been to a dozen different locations in The Cowboy State, but we're going to focus on the Jackson Hole area. Guy and Triple D have checked out Sidewinders, Pinky G's Pizzeria, Pica's Mexican, Nora's Fish Creek Inn, and Cafe Genevieve. 
Idaho
Idaho is no stranger to Diners, Drive-Ins, and Dives. Triple D has spent a considerable amount of time in the Potato State, especially around Boise.  However, we're going to focus our search a little closer to Montana and check out the stops in the Coeur D'Alene area.  Guy and the crew went to two different locations in Coeur D'Alene and first up was Capone's Pub and Grill. Capone's does wings, pizza, burgers, and a whole lot more, plus, they have a huge drink selection.  Next up is Jimmy's Down The Street. Jimmy's is the perfect stop if you're in the area and the mood for breakfast or lunch.  With a massive menu, including classic comfort foods like chicken and dumplings, you're sure to find something you'll love. 
Washington
Seattle seems to be a popular stop for Diners, Drive-Ins, and Dives but for our purposes, we're going to focus on the eastern Washington area and the city of Spokane. Guy has stopped by a handful of places in Spokane which include Chaps Coffee Company, Elk Public House, and Waddell's Pub and Grill.
As mentioned, there are several other restaurants that Triple D visited in Washington, Idaho, and Wyoming. Plus, if you're going further south, Utah has quite a few spots as well.  So, if you're hitting the highway anytime soon and looking for some quality eats, you can't go wrong with any of the above.
Credit: Food Network
Every Montana Restaurant That Has Been Featured on Food Network
It's always awesome to see something from your hometown or state on TV. When Food Network comes to town, Montanans are ready. These restaurants have been featured.
25 Excellent Bozeman Restaurants You Need to Visit in 2023
Looking for a great restaurant in Bozeman? Here are some of the best options!
30 of Montana's Best Breweries
Looking for a quality craft beer in Montana? You should check these places.