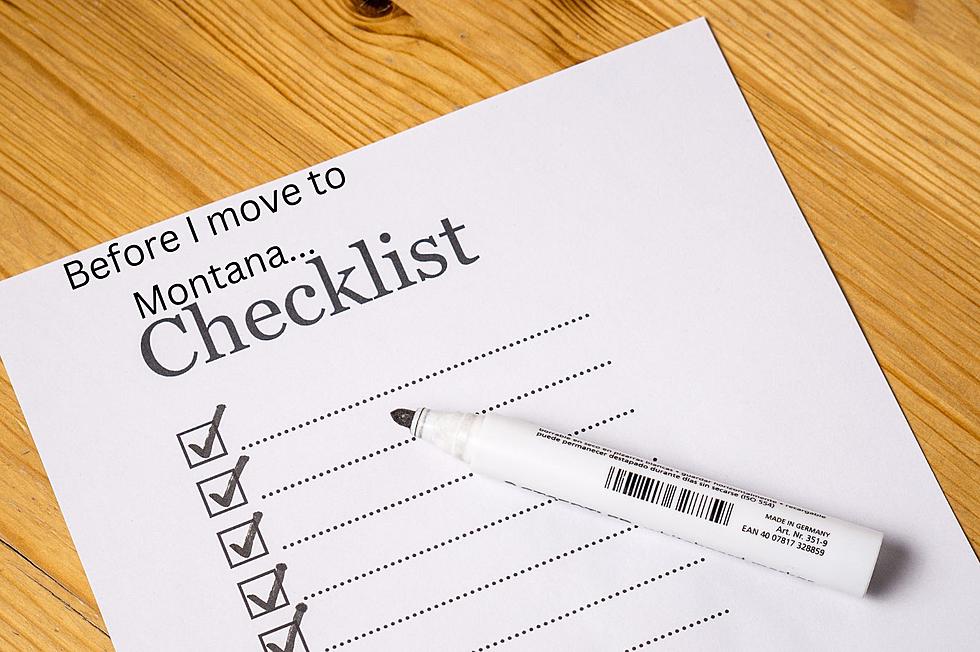 Can't Do These 5 Things? Don't Plan To Move To Montana Then
Canva
We see people moving to Montana monthly, weekly, even daily from other states and countries. They have this idea of a life full of mountains, rainbows, and butterflies. Which don't get me wrong, Montana is beautiful, but it is not for the weak...or less intelligent.
There are really more than five things you need to be able to do, but these five things are a must before you attempt to call Montana "home".
What are the 5 things you must be able to do in order to live in Montana? Here is your list, in no particular order.
Drive
In the last week we have lost numerous lives on our interstate and highways. Whether it is from texting and driving, drinking and driving, speeding, or just being careless, it needs to stop. Every day I personally experience someone tailgating, trying to pass in a "no passing zone", or going 90 miles per hour, flying past me, when the speed limit is 75.
Start using your blinkers, quit cutting people off, and pulling out in front of people. It doesn't get you anywhere faster except to the same red light. If you can't figure out how simple driving is/can be, don't move to Montana.
Weather
I know it's crazy to realize that every year when it snows, the temperature also drops. Interesting, huh? So if you think that 30 degrees is insanely cold, you will not survive in Montana.
Do your research before moving to a state that has winter for 4+ months (minimum). Also, if you do choose to move here and happen to stick it out through the winter, don't go on social media and post about how crazy cold it is. We already know.
Must love dogs
Everywhere you go you will see dogs. Some will come up to you, they may lick you, they may actually get a hair or two on you. If that is something you think is "OMG SO RUDE", you and Montana will not have a lasting relationship.
See, we love dogs here. Some are getting used to having to have theirs on a leash, but for the most part, the dogs are in charge of us, and we respect that. If you can't, I think we should break up now.
Can't keep your hands to yourself
Every year, and this year more than some in the past, tourists come to our beautiful Yellowstone National Park and they think, "WOW! That huge animal looks like it could us a belly rub".
I'm just gonna say it. Do not pet any wild animal. It's dangerous. If you can't let go of the temptation to pet all the furry creatures, perhaps move to a state that doesn't have as many at arm's length.
Can't read signs
I get so incredibly angry every day when people drive so close I can see the chin hair on the lady behind me. I'll help out those who seem to have a reading problem. If you are by a school, that doesn't mean go 50 MPH.
If you are mad that I am going 47 mph in a 45, then take a road with a higher speed limit, and if you can't figure out what STOP means, then don't even come here, don't get behind the wheel, and don't expect people to tolerate your love for tailgating.
I'm not trying to be petty, I'm just saying, do your research before moving to a state just because it's pretty. There are things we will and won't tolerate. So if you don't know how to do these 5 things, perhaps look at real estate in Florida. I heard the gators are super soft and friendly.
Here's The Top 10 Tourists Sites For Those Visiting Montana
Montana is known by several nicknames. Big Sky Country, The Treasure State, and the Last Best Place to name just a few. Each year, millions of folks travel to Montana to partake in its beauty, while often seeking adventure in the outdoors. From skiing to rafting, fly fishing, to snowmobiling, Montana can certainly be described as an outdoor paradise.
No matter the season, there is always something to see and do in Montana. Here's a look at The Top 10 Tourists Sites For Those Visiting Montana.
Tourists Love These 5 Downtown Bozeman Businesses
When tourists are in town and go shopping, they tend to hit up these five stores to pick up something special from their time in Montana.
Tourists Can't Pronounce These Five Montana Towns
Montana is a place that is filled with towns and cities with rich histories. The issue that some folks have is that these towns might seem tough to pronounce. Easy for locals, not for tourists.