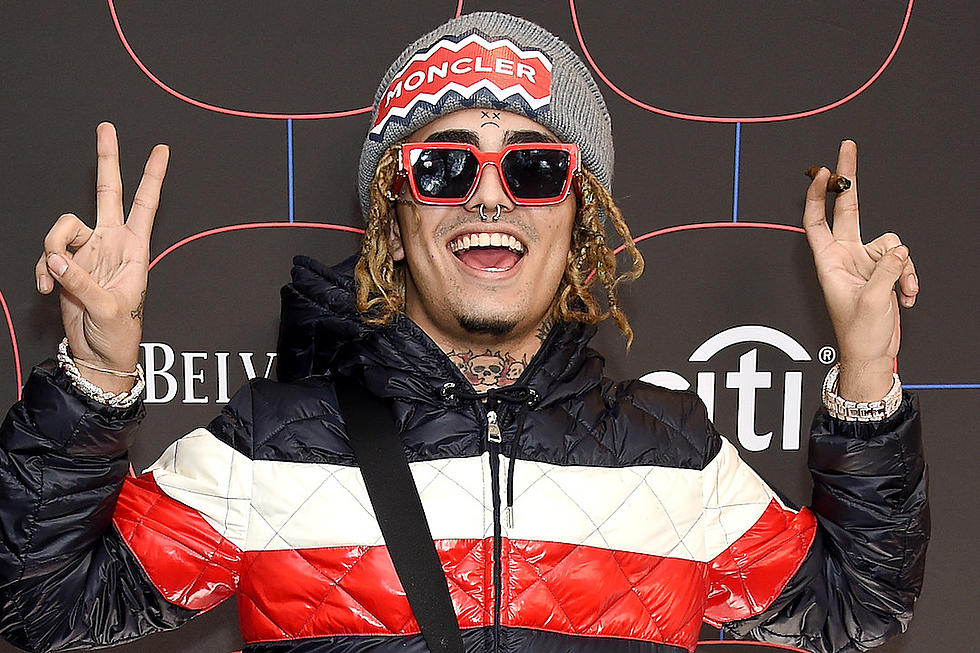 Harvard University Denies Lil Pump Is Giving Commencement Speech
Gregg DeGuire, Getty Images
Contrary to a  press release distributed by his label, Warner Bros. Records, on Tuesday (Feb. 26), Lil Pump has not been tapped to be Harvard University's speaker for their 2019 commencement. In a statement given to Consequence of Sound, a rep for Harvard Public Affairs & Communications denies that Pump will be speaking to the graduating class of 2019.
"Lil Pump is not speaking at any commencement related or other official University events," reads one part of the statement. "The only thing we are aware of that he is doing a live interview with WHRB Harvard Radio this Thursday (Feb. 28) and is taking questions from audience/listeners. That, though, is a Harvard Radio student event, not a Harvard University event."
Harvard reps originally responded to the claim that Pump was the school's speaker for their 2019 commencement by simply stating that the Chancellor of Germany, Angela Merkel, hadn't been replaced as the speaker. Their latest response should put to rest the idea that Pump's delivering a speech.
As was stated in the latest statement, the 2018 XXL Freshman will be appearing on the university's WHRB radio program on Thursday.
In other Pump news, the rapper, who released his Harverd Dropout album last Friday (Feb. 22), recently announced that he's embarking on a tour in April. The trek kicks off April 19 in Seattle and it will hit major cities like Denver, Minneapolis, Philadelphia, Boston, New York and Houston before wrapping it up in Los Angeles on May 22.
Check out Lil Pump's tour dates below.
Check Out the 2019 Hip-Hop Music Festivals You Need to See