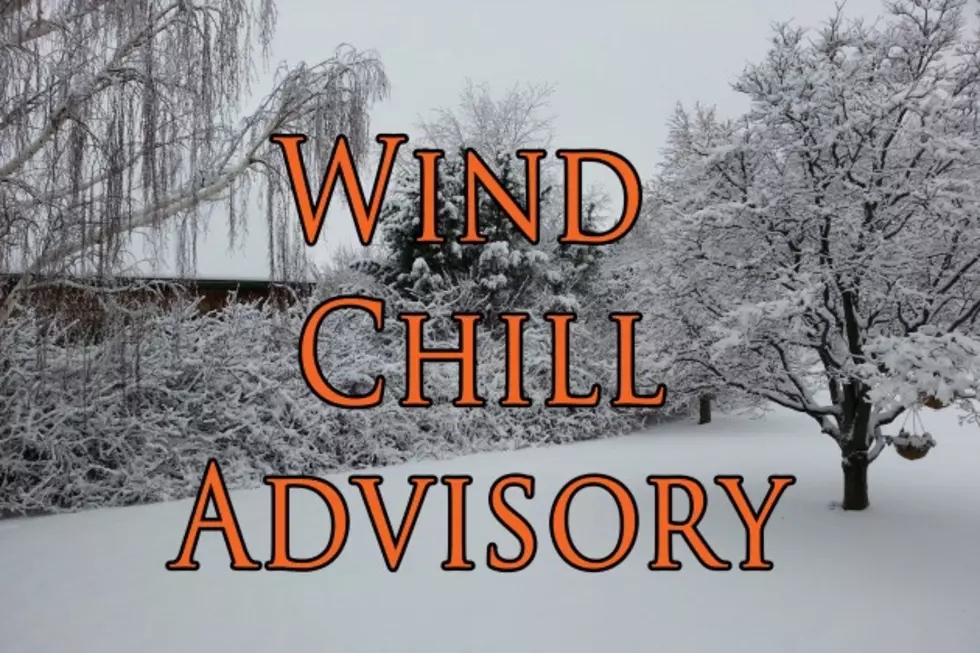 ALERT: -45 Wind Chill Possible for Montana
Michelle Wolfe
The first brutal week of cold is here, and DANGEROUS wind chills are possible for several counties across Montana through at least Wednesday morning.
Areas east of Bozeman all the way to Billings are vulnerable to these dangerous wind chills. The counties north of the I-90 corridor are also under some sort of weather alert, several with their own Wind Chill Advisory.
WHAT KIND OF ALERT: There is a Wind Chill Advisory in effect.
WHAT TO EXPECT: Very cold wind chills for many counties in south central Montana.
Expect wind chills as low as 45 below zero.
WHERE WILL THIS ALERT AFFECT: Park County, Sweet Grass County, Stillwater County, Yellowstone County.
TOWNS INCLUDED: Livingston, Big Timber, Wilsall, Greycliff, Reed Point, Columbus, Billings. Portions of North Central Wyoming and South Central Montana.
WHEN IS THIS ALERT HAPPENING: Until at least 11 AM Wednesday morning.
IMPACTS OF THIS ADVISORY: There are several dangers of a Wind Chill Alert. Bitterly cold wind chills can cause frostbite on in as little as 10 minutes. Make sure that you are dressed properly for the outdoors if you need to be outside.
This type of weather can be very dangerous to newborn livestock and other animals.
Keep a good eye on your pets who may go outside for any length of time during this Wind Chill Advisory.
There will be periods of light snow, which can produce up to one inch of snow on Tuesday. Less snow, if any is expected for Wednesday.
Prepare for dangerous winter driving conditions. Blowing and drifting snow may be an issue during this time period.
Use caution while outside. Wear appropriate layered clothing, a hat, and gloves. Do not spend too much time in sub-zero temps and avoid overexerting yourself while doing tasks such as shoveling snow.
See the Must-Drive Roads in Every State