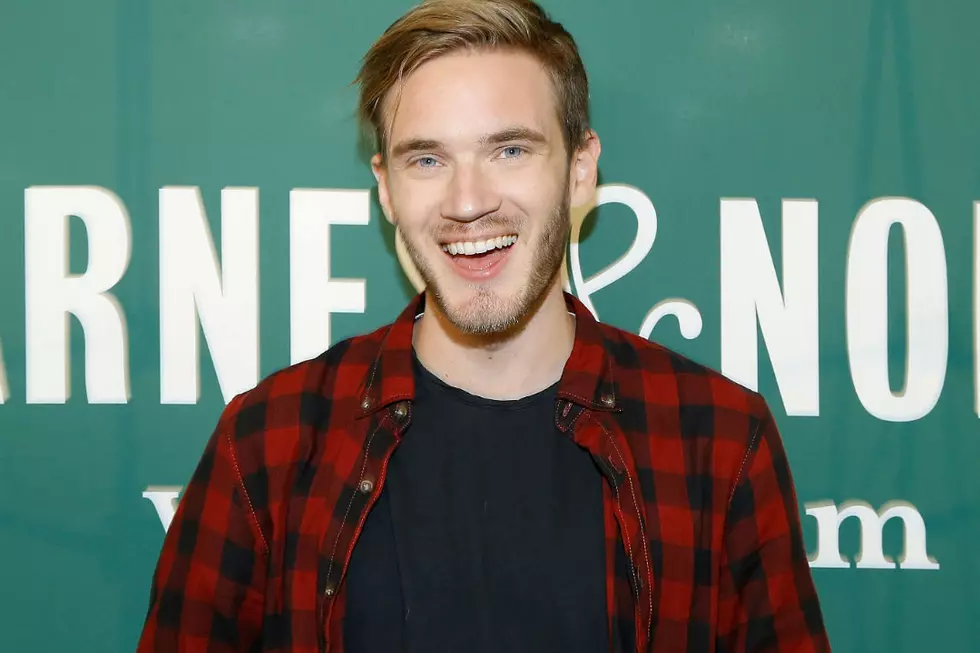 YouTube, Disney Drop PewDiePie in Light of Antisemitic Content
John Lamparski, Getty Images
YouTuber PewDiePie (real name Felix Kjellberg) has lost a pair of big-time deals after posting a series of videos that featured antisemitic content, according to The Wall Street Journal. Still,Kjellberg claims the moments were cultural commentary.
Kjellberg, a 27-year-old Swede, most recently posted a segment that featured two men holding a sign that read "Death to all Jews" as they laughed. There were eight projects that featured antisemitic content that preceded the damning clip, and now,Kjellberg's lost a multi-million dollar deal with Disney. YouTube has also canceled the second season of his reality show and pulled his channel from its premium advertising program, according to Variety. 
"Although Felix has created a following by being provocative and irreverent, he clearly went too far in this case and the resulting videos are inappropriate," a Disney's Maker Studios spokesman said.
Kjellberg has maintained that the content in question is more an attempt to open dialogue than an extension of his views.
"It's 2017 now and we are going to have to start separating what is a joke and what is actually problematic," he said in a video. "Is a joke actually pure racism? Is a joke something that would be considered pure homophobia or anti-Semitic?"
Stars Who Hit it Big Off of Social Media Platforms: