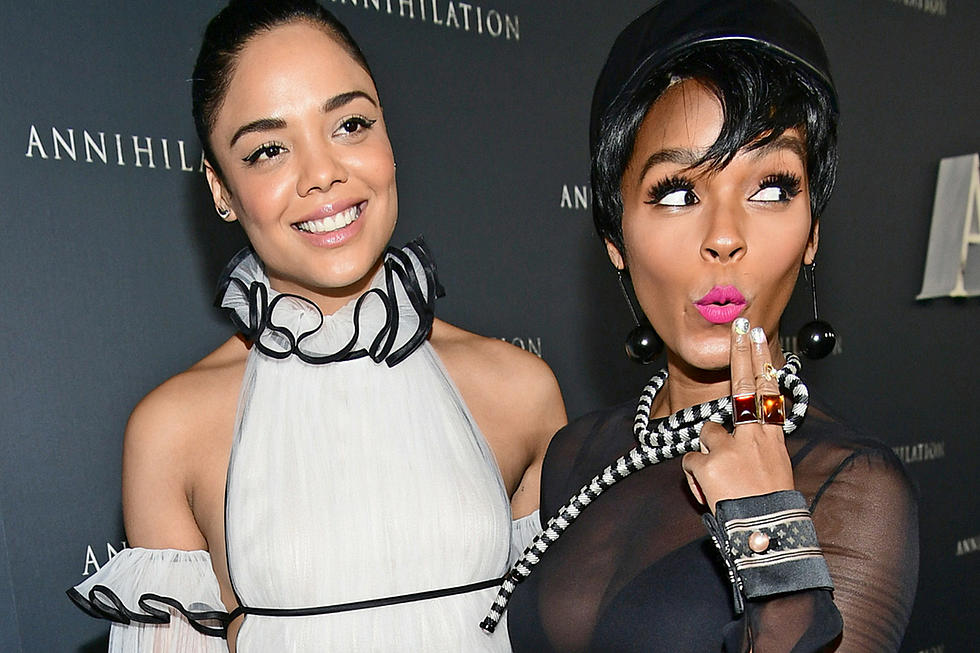 Tessa Thompson Comes Out, Confirms Relationship With Janelle Monaé
Emma McIntyre, Getty Images
The 34-year-old actress discussed her sexuality and bond with Monaé in an interview with Net-A-Porter published Friday following dating rumors.
"We love each other deeply," she said. "We're so close, we vibrate on the same frequency. If people want to speculate about what we are, that's okay. It doesn't bother me."
Thompson came out in the interview but did not label her relationship with Monaé.
"It's tricky, because Janelle and I are just really private people and we're both trying to navigate how you reconcile with wanting to have that privacy and space, and also wanting to use your platform and influence," the star explained.
"I can take things for granted because of my family -- it's so free and you can be anything that you want to be," she added. "I'm attracted to men and also to women. If I bring a woman home, [or] a man, we don't even have to have the discussion."
The Westworld star acknowledged many LGBTQ people are not in the same position.
"I want everyone else to have that freedom and support that I have from my loved ones," she said. "But so many people don't. So, do I have a responsibility to talk about that? Do I have a responsibility to say in a public space that this is my person?"
Monaé came out in an interview with Rolling Stone in April, saying she identifies as pansexual. Speculation about her relationship with Thompson intensified the same month after she collaborated with the actress on her album Dirty Computer.
LGBTQ Celebrities Who Came Out in 2018
Copyright © 2018 United Press International, Inc. All Rights Reserved