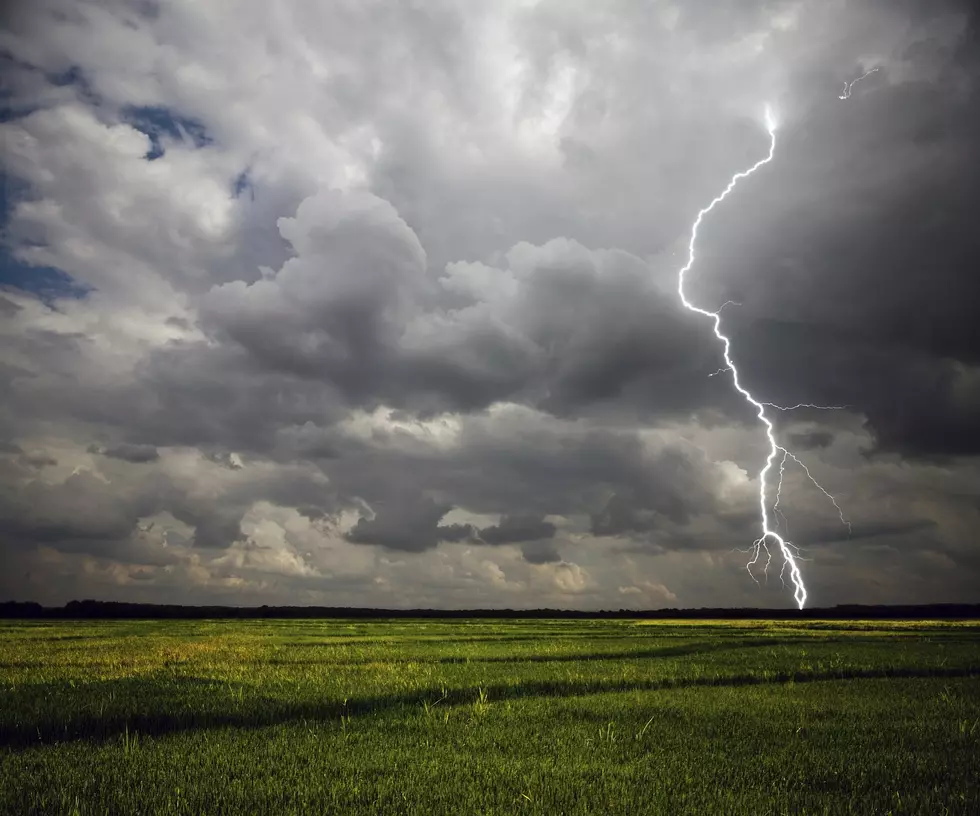 Super Aggressive Rain, Small Hail Expected Thursday, Flood Watch Activated
Lightning
Keep vigilant this afternoon as storm cells move into the area again with over an inch of rain possible in some locations of southwest Montana including Gallatin County. Hail and gusty winds are expected along with these storms.
In the last week, the Bozeman area has received a lot of rain - both in long, overnight storms, and short, intense cells. Flooding of creeks and streams has already been an issue. ALSO, the City of Bozeman storm drains have been overwhelmed with water overflowing in the streets.
If you notice the weather getting extremely bad, take it seriously and get off the roads if you can. Avoid unnecessary errands if you can during periods of heavy rain and hail. Gusty winds might crop up too, enough to blow debris onto roadways.
THE FLOOD WATCH REMAINS IN EFFECT FROM NOON THURSDAY THROUGH THIS EVENING.
WHAT...Flash flooding caused by excessive rainfall continues to be
possible.
WHERE...Southwest Montana and portions of central Montana.
WHEN...From Noon MDT today through this evening.
IMPACTS...Excessive runoff may result in flooding of rivers, creeks, streams, and other low-lying and flood-prone locations.
Flooding may occur in poor drainage and urban areas. Area creeks and streams are running high and could flood with more heavy rain.
ADDITIONAL DETAILS...A weather system moving into the area from the southeast will bring moderate to heavy rainfall to the region, with a widespread half-inch to one inch expected to fall mainly this afternoon into this evening.
Embedded thunderstorms could also cause localized rainfall rates in excess of 1 inch per hour. With runoff down steep terrain, along with somewhat saturated soils, these rainfall rates could lead to localized flash flooding and debris flow.
Montana's Top 10 Record-Setting Wild Weather Events
Montana is named Big Sky Country for several reasons, not only grandiose Sunsets but impressive weather events as well! Ask any Montana resident who has scoffed at the idea of tossing a blanket or snow shovel in the trunk of the car " just in case". Here is a list of Montana's Top 10 Record-Setting Wild Weather Events
KEEP READING: Get answers to 51 of the most frequently asked weather questions...
Amazing and Intriguing Weather Folklore