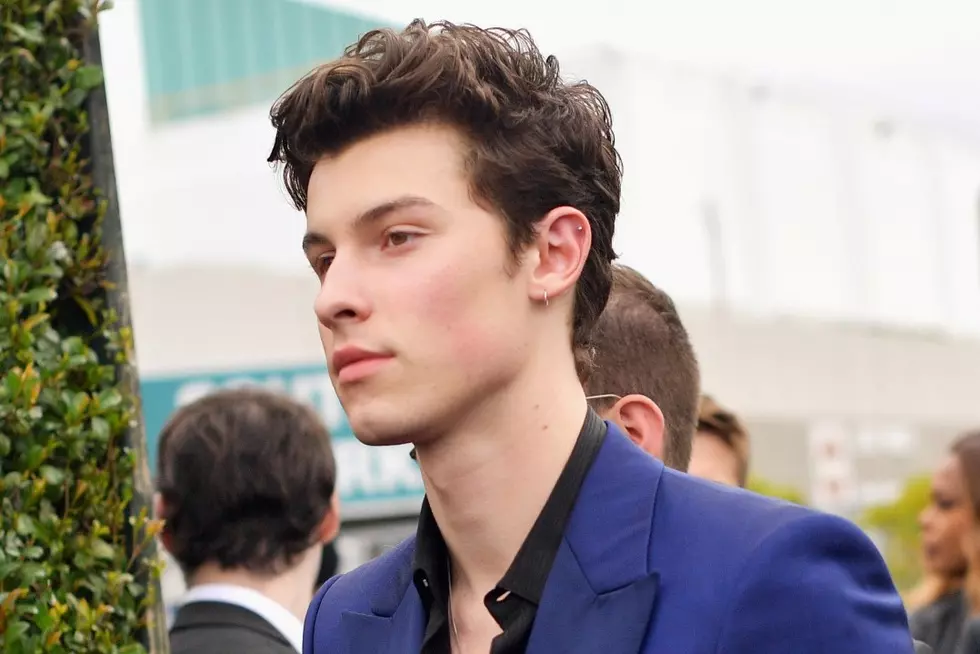 Shawn Mendes Responds to Fan Who Asked for Help Coming Out to Her Parents
Matt Winkelmeyer, Getty Images
Shawn Mendes had a surprising reaction when a fan come out as bisexual to him at a pre-concert Q&A session.
A girl in the crowd told Mendes that she is bisexual and that she hadn't told anybody until that moment. Mendes congratulated her and the crowd erupted into applause.
The fan explained that her parents are very "strict" and that she doesn't know how to tell them. She then asked Mendes to make a video to her parents telling them that she is coming out as bisexual.
"This is what I want to tell you, your parents are your parents," Mendes began to tell her. "They're going to love you no matter what you say, no matter how you say it, no matter how you look when you say it, any time of the day. Nothing I say is going to mean anything that is even close to what you saying it means to them. Okay?"
Mendes looked sincere while directing his attention toward her.
"You're their world," he continued. "I cannot possibly come close to the amount of joy and happiness that they're going to feel when they find out that you're telling them your truth and your honesty."
Mendes then told her to not ask him to do that. "I would [make the video] if I thought that it was a better thing to do, but I know in my heart that it's not. I know your parents are going to love you even more for being honest with them," he concluded.
The conversation took place at Mendes' Oakland, California concert on July 14. Videos of the moment were immediately posted on social media by several fans in attendance.
Fans had a range of different reactions to the moment. Some people shared their admiration of Mendes for making it about the fan rather than himself, while others shared anger that he wouldn't record her request.
Watch videos of the moment and fan reactions, below.
Bisexual and Pansexual Celebrities