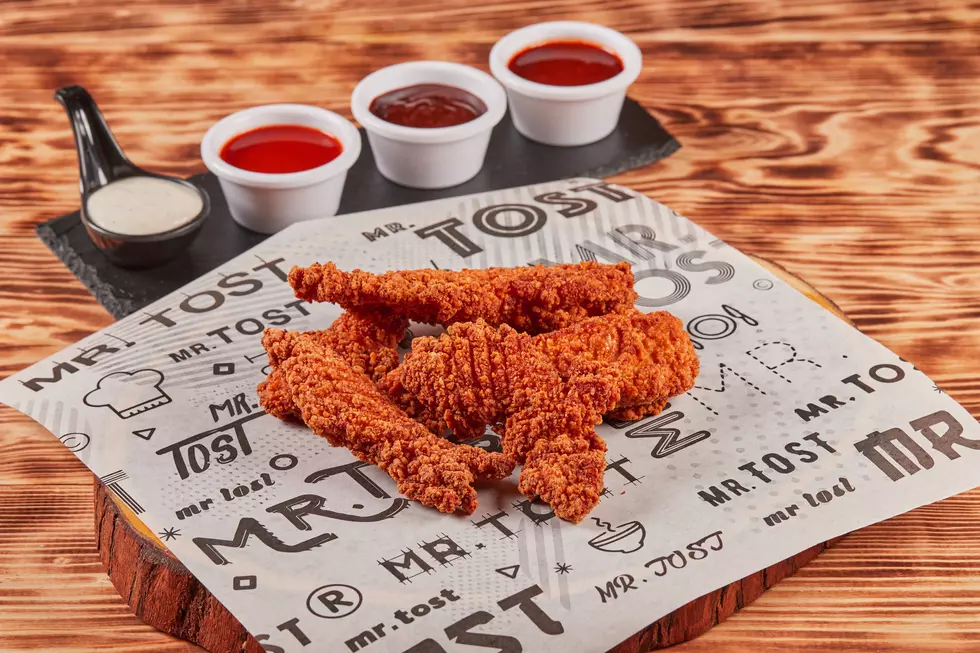 One Chicken Franchise That Would Be Popular In Bozeman
Photo by Israel Albornoz via Unsplash
If this franchise opened in the Bozeman area, it would be a hit with families, students, or anyone who loves chicken. 
It seems that one of the comfort foods that both kids and adults can agree on is chicken tenders. Many folks will default to chicken tenders at restaurants and bars because they are delicious. Chicken tenders are so beloved we even made a list of the best spots in Montana to get this tasty treat. 
There is one fast-food franchise that specializes in chicken tenders that would be a welcome addition to the Bozeman area. That chicken joint is Raising Cane's. 
Raising Cane's has been growing ever since COVID hit back in 2020. Their model for success is simple, and they don't overcomplicate their menu. 
You have a couple of options, do you want chicken tenders or a chicken sandwich? That's all they have to offer. Seriously! Raising Cane's menu has five choices, and every meal comes with a drink, crinkle-cut fries(my favorite), and Texas Toast. 
I have been to a few Raising Cane's, and the food comes out fast, fresh, and delicious. 
The reason Raising Cane's would be a welcomed addition to Bozeman is that the only other primary chicken spot in the area is The Roost. The Roost is a fantastic spot for chicken, but it can be pricey to feed a whole family or a person living on a budget. 
Raising Cane's could fill that void, and its current locations are known to make huge money every year. If Raising Cane's opened near the new Gallatin High School or somewhere near Montana State, they would have solid business year-round. 
Most locals want to see a Chick-fil-A open in Bozeman, and folks are willing to drive hours to get a bite, but Raising Cane's is as good. Plus, Raising Cane's is open on Sundays, so that's nice. 
Do you think Raising Cane's would do well in the Bozeman area? Let me know what you think about this idea on the 96.7 KISS FM app. 
25 Of The Best Places In Montana For Chicken Tenders
Looking for great chicken tenders in Montana? Here's a list of the 25 best places in the state to get your chicken tender fix.
11 Best Fried Chicken Sandwiches in Bozeman
Who doesn't love a good fried chicken sandwich from time to time? We definitely do. We compiled the best places in Bozeman to get a quality, fried chicken sandwich. We have places that range from Downtown Bozeman to Four Corners. Enjoy!
The Ten Best Brewpubs in Montana
As much as we love a good craft beer, sometimes you need delicious food to accompany that leverage. We looked at all the fantastic breweries in Montana and found the ten best that also include full food menus.