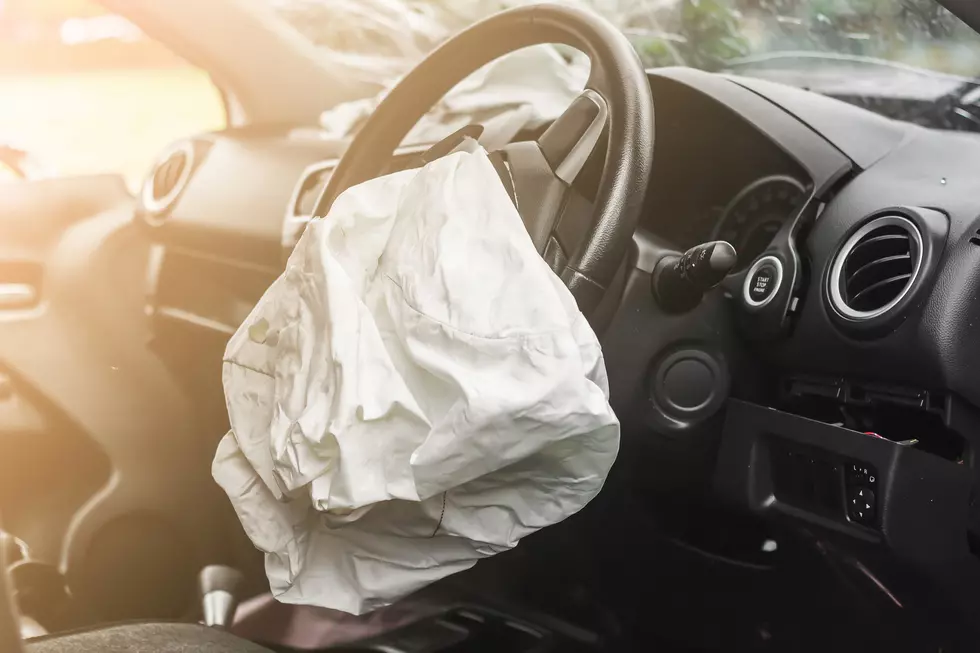 NHTSA Tells GM To Recall Vehicles With Certain Air Bags
saravuth-photohut/Getty Images
You always want to make sure all of your safety features are working on your vehicle, especially during the winter.
Car and Driver is reporting that the National Highway Traffic Safety Administration has asked General Motors to recall 5.9 million vehicles for Takata built airbag inflators. The reason behind the recall is that these Takata airbag inflators could have the same problems as other Takata airbag inflators that cause explosions. That would be absolutely terrifying to possibly have in your car.
The vehicles that will be getting recalled are all either SUV's or trucks between the model years of 2007 to 2014. Here are the vehicles that are being asked to get looked at for the airbags:
Cadillac Escalade
Chevrolet 1500, 2500 and 3500
Chevrolet Suburban and Tahoe
GMC Sierra 1500, 2500, and 3500
GMC Yukon and Yukon XL
All of those vehicles are immensely popular vehicles here in the Gallatin Valley because these vehicles are used regularly for hauling families around and are very dependable during the winter. There are probably more trucks on the road in Montana than usual cars too.
General Motors tried to fight the recall but if I had one of these vehicles I would get it checked out just to be safe. Luckily, you can just go down the road in Bozeman and to to JC Billion, the only GM car dealership in the Gallatin Valley, and if you have a truck or SUV that fits the recall description just head on in.