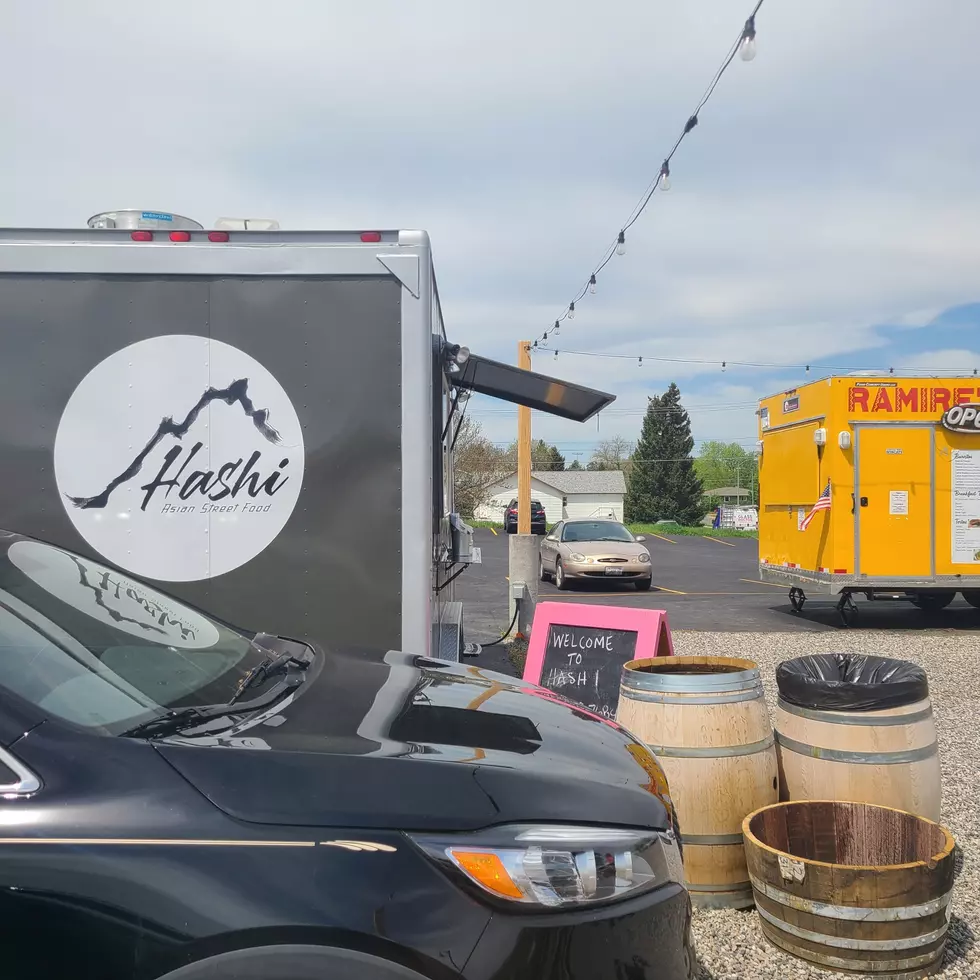 Have You Checked Out The Food Trucks on 7th Avenue?
Townsquare Media Bozeman
You know Bozeman is healing when the food trucks and vendors are coming out in full force. We couldn't be happier.
So if you have driven on 7th Avenue near Mattress King lately you might have noticed that a cool little food truck/vendor area has sprung up and it's absolutely fantastic. Right now there are only three vendors, two food trailers, and a stand but they all have pretty great food choices.
There is Ramire's Food Truck that has some pretty fantastic Mexican choices from tacos to burritos and more. Then there is Hashi food trailer that has everything from bang bang shrimp to garlic noodles and more. Today I noticed a new vendor and old favorite that used to be set up in downtown Bozeman and that is Schu Dogs. If you want a fantastic brat, bison brat, or another fantastic sausage they have it.
I love that this place has gotten more popular over the past few months and from the looks of the area they have room for a couple more food vendors, whether they are trailers, vendors, or trucks. That would make this spot a huge food destination for the summer.
I personally love that Bozeman is cultivating a pretty fantastic food truck atmosphere because we have some pretty great ones in our area.
So if you are in the mood to try something a bit different and have an incredible food experience, you might want to make a trip to 7th Avenue and get yourself a tasty treat.
Bozeman's Most Underrated Restaurants