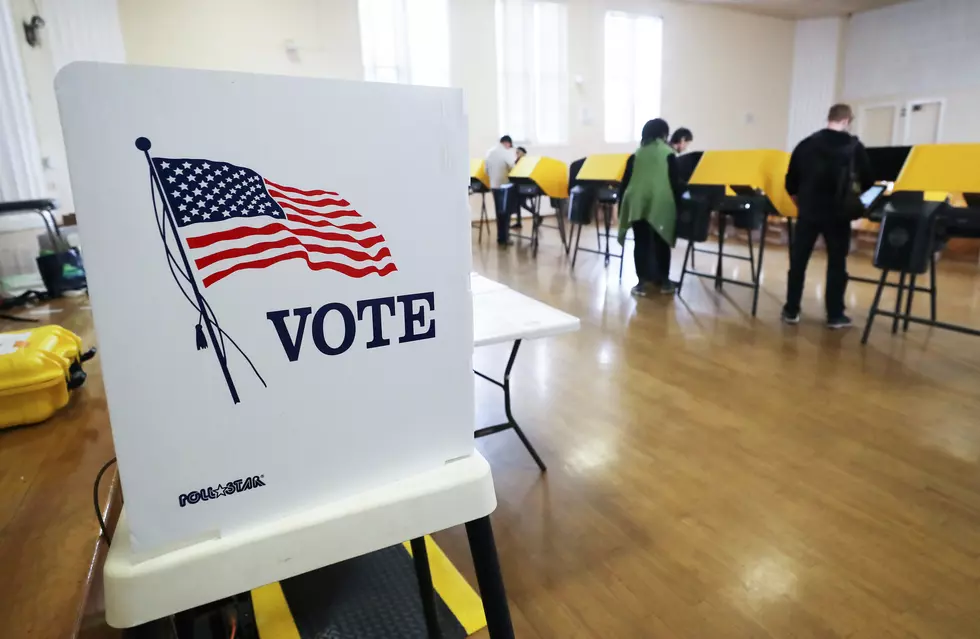 Gallatin County Is Making Life Easier to Drop Off Your Ballot
(Photo by Mario Tama/Getty Images)
If you just want to fill out your ballot and drop it off, Gallatin County is making it easier than ever.
Gallatin Media just released a statement that to help alleviate crowding at ballot drop off sites the Gallatin County Election Department will have a mobile satellite traveling site that will be at different locations during the month of October.
This gives Gallatin County residents the ability to register to vote, update their voter registration and receive a ballot in person. This will happen at all locations except for when the mobile site is at the Montana State University campus.
Here are the locations and dates of when the mobile site will around the Gallatin County helping out.
City of Belgrade Office, 91 E. Central Ave, Belgrade. October 7th-8th. 9 AM-6 PM
Three Forks Library, 607 S. Main Street. Three Forks. October 13th-14th, 9 AM-6 PM.
Town of Manhattan Municipal Offices, 207 S. Sixth Street, Manhattan. October 15th-16th, 9 AM-6 PM.
Town of West Yellowstone Offices, 440 Yellowstone Ave. West Yellowstone. October 20th-21st, 9 AM-6 PM.
Big Sky Water & Sewer District, 561 Little Coyote Road, Big Sky. October 22nd-23rd. 9 AM-6 PM.
Campus of Montana State University, West Side Lobby, Brick Breeden Fieldhouse, Bozeman. October 27th-30th. 9 AM-6 PM.
This will help relieve the stress if there are big crowds if folks need to register to vote or drop off their ballot for the 2020 election. There are quite a few big items on the ballot from local elections to state and then presidential election. Plus, there is the item of legalizing marijuana in Montana too. It's going to be a big election season in the next month and a half.