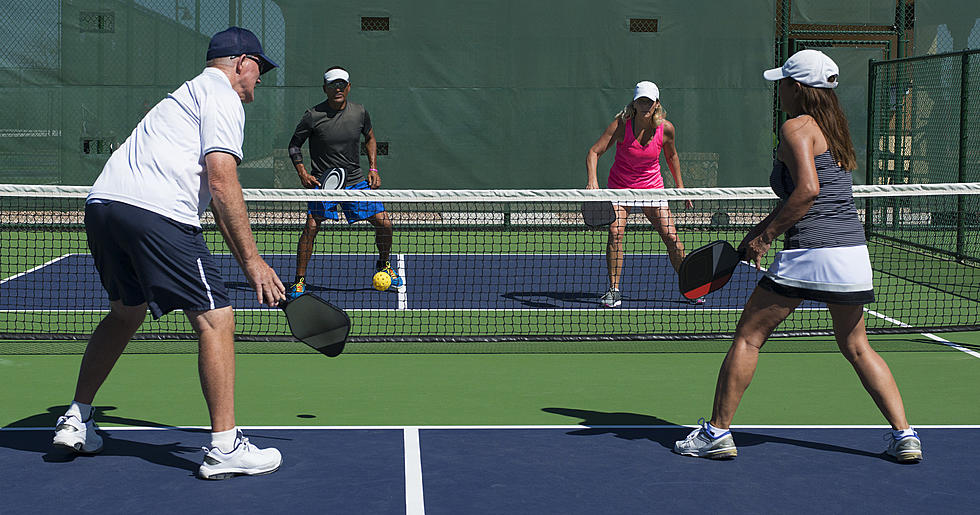 City of Bozeman To Build Permanent Pickleball Courts
BHPix/Getty Images
If you have never played before you are missing out on a fun sport that you might enjoy through the rest of your life.
The City of Bozeman announced that the popularity of pickleball has surged so much in our community that they will be building several courts dedicated to just pickleball and that gets me excited.
If you don't know what pickleball is, it's a mix of tennis, badminton and ping pong and can be played by kids all the way to the elderly. This is a great game that anyone can play. Pickleball players have had trouble finding courts to play on during the summer time because even though playing inside is fun, being outside during the beautiful months of Montana you want to play outside.
Luckily, if you are wondering where you can play pickleball there is a spot for you. There is Pickleball Open Play every Friday from May through August at the Southside Tennis Courts off of Fifth Avenue and College Street. There are six courts up for grabs so make sure you bring your friends and have some fun.
I got into pickleball a few years ago thanks to my uncle. He has his own court and I honestly thought I was going to wipe the floor with him when I played him and I learned the hard way that I need practice badly. I just can't wait for this summer to get some friends together and play pickleball on a beautiful summer day.
For more details, check out the City of Bozeman.
Best Breweries in Bozeman