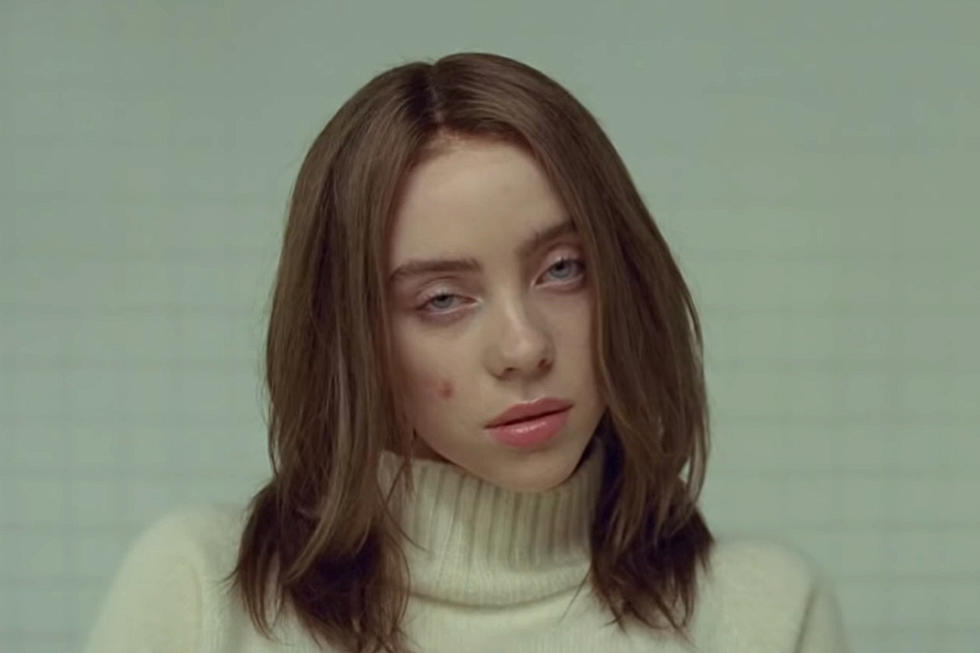 Billie Eilish Drops Self-Directed 'Xanny' Music Video: Watch
Billie Eilish via YouTube
The 17-year-old singer made her directorial debut with this track's visuals, which features scenes where cigarettes are put out right on her face.
Check out Billie Eilish's "Xanny" music video, below:
Back in March, she opened up about the inspiration behind "Xanny," which refers to Xanax, with The Guardian. "I don't want my friends to die anymore," she told the publication.
Though Eilish said she's never done drugs of any kind herself, she hopes the song inspires young people to avoid being peer-pressured into trying Xanax. "I know people around you doing that shit makes you want to, but you don't have to," she added.
You can read the full lyrics to "Xanny," below:
What is it about them?
I must be missing something
They just keep doing nothing
Too intoxicated to be scared
Better off without them
They're nothing but unstable
Bring ashtrays to the table
And that's about the only thing they share
I'm in their second hand smoke
Still just drinking canned coke
I don't need a xanny to feel better
On designated drives home
Only one who's not stoned
Don't give me a xanny now or ever
Waking up at sundown
They're late to every party
Nobody's ever sorry
Too inebriated now to dance
Morning as they come down (come down)
Their pretty heads are hurting (hurting)
They're awfully bad at learning (learning)
Make the same mistakes, blame circumstance
I'm in their second hand smoke
Still just drinking canned coke
I don't need a xanny to feel better
On designated drives home
Only one who's not stoned
Don't give me a xanny now or ever
Please don't try to kiss me on the sidewalk
On your cigarette break
I can't afford to love someone
Who isn't dying by mistake in Silver Lake
What is it about them?
I must be missing something
They just keep doing nothing
Too intoxicated to be scared
Hmm, hmm
Hmm, hmm
Hmm, mmm
Come down, hurting
Learning
Best Albums of 2019