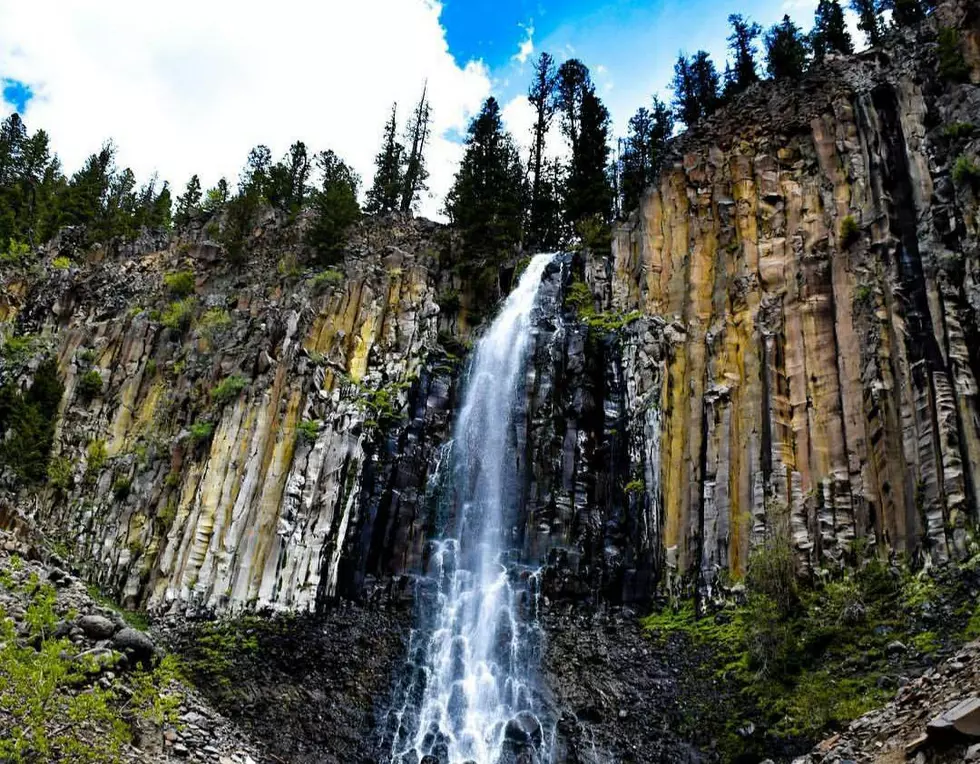 9 Exquisite Waterfalls Within 3 hours Of Bozeman, MT
Townsquare Media
Summer will be here before you know it and making plans early to take advantage of the warm sunny days is a smart idea. Plus, if you plan ahead, you may be able to be one step ahead of all the tourists.
A fun little day trip with the family is an easy way to bond, take a break from the electronics, and enjoy the beauty Montana has to offer. I have compiled a list of 9 waterfalls within 60 of Bozeman.
Remember, these falls are almost all within 60 miles of Bozeman, but after driving the gravel roads and hiking, some will take you 2 1/2 hours before you are to the spot you are anticipating.
Get your picnic basket ready, and your hiking shoes on, and let's take a peek at these easy day trips with incredible views.
Palisade Falls: Just 16 miles from Bozeman, you can take a pretty drive up to Hyalite, and just past the reservoir, you will find a paved path leading to the Palisade Waterfall.
Grotto Falls: Just outside of Bozeman, only 17 miles, Grotto Falls is close enough to Palisade Falls, you could easily stop and see both on the same trip.
Champagne Falls: Within the same area as Grotto and Palisade Falls, you can add this one to the list as you travel through the Hyalite Reservoir. Champagne Falls is a little over 19 miles from Bozeman.
Arch Falls: Along Hyalite Creek, you will find this little beauty. Bring the family and the dog and enjoy the views and serenity this falls area will provide.
Apex Falls: Where Hyalite Creek and Shower Creek divide, you will run into Apex Falls. Keep on driving and you will come to the Hyalite Basin Falls hiking area.
Pioneer Falls: 33 miles from downtown Bozeman, by the time you have done your back road driving and hiking, you will finally land at Pioneer Falls about 2 hours later.
Crow Creek Falls: Just outside of Clancy, MT, this 80-mile drive will actually take you a little over 2 1/2 hours. Keep in mind that road conditions can make the drive a bit longer.
Upper Big Timber Falls: 45 miles from Bozeman, the trail heading to the falls is considered moderate and you will want to make sure you head up when the weather has been dry.
Pine Creek Falls: Two great hikes are part of the beauty of this little road trip. Pine Creek flows out of the Arbasaka Mountains and rushes into the Yellowstone River. You can also set up camp here by taking advantage of one of the 25 campsites available.
Here's The Top 10 Tourists Sites For Those Visiting Montana
Montana is known by several nicknames. Big Sky Country, The Treasure State, and the Last Best Place to name just a few. Each year, millions of folks travel to Montana to partake in its beauty, while often seeking adventure in the outdoors. From skiing to rafting, fly fishing, to snowmobiling, Montana can certainly be described as an outdoor paradise.
No matter the season, there is always something to see and do in Montana. Here's a look at The Top 10 Tourists Sites For Those Visiting Montana.
11 Of Montana's Best Ski Resorts You Need To Check Out
Here are 11 ski resorts and areas that Montanans love. If you live here or are just visiting, this list will help you decide which one is perfect for you!