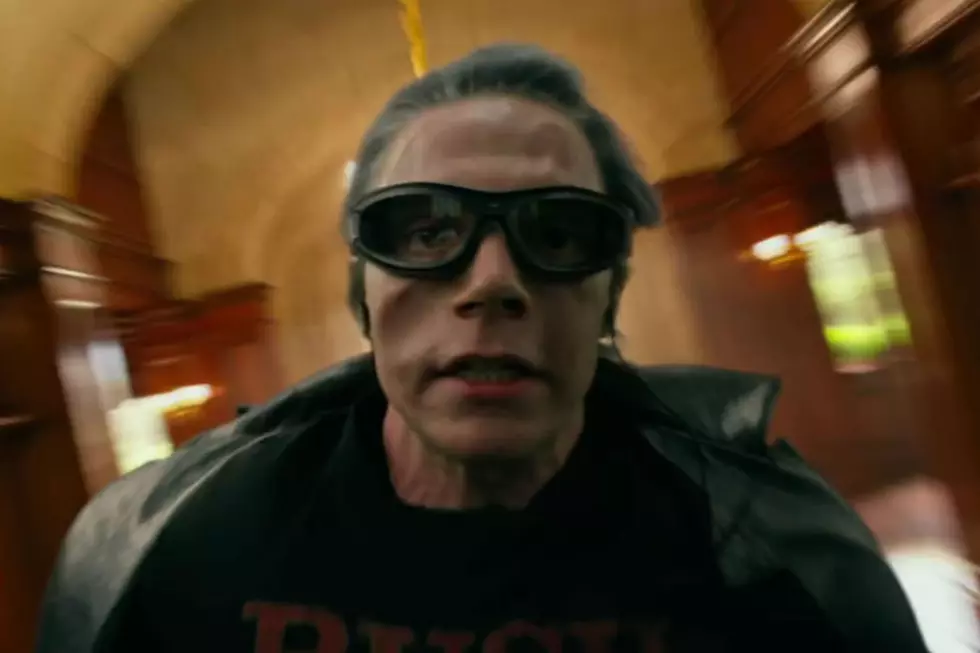 Evan Peters' Quicksilver Will Return in 'X-Men: Dark Phoenix'
20th Century Fox
X-Men: Days of Future Past was great; X-Men: Apocalypse was kind of meh. But in both cases the highlight was the same: Quicksilver, played by Evan Peters performing an incredible super-speed rescue (filmed in super slo-motion with cool music and lots of effects.
The actor, who played the breakout character Quicksilver in X-Men: Days of Future Past and X-Men: Apocalypse, is reprising his role as the mutant speedster for X-Men: Dark Phoenix. Also coming on board the movie, which is beginning production in Montreal this week, is Lamar Johnson, one of the stars of the BAFTA Award-winning Canadian show The Next Step.
THR did not reveal who Johnson is playing; his character, they claimed, is being "kept under wraps."
Peters was in a tight spot, having been chosen to play one of the few characters who could legally appear in different forms in different comic-book universes. Aaron Taylor-Johnson also showed up as Quicksilver in Avengers: Age of Ultron. Though Marvel tends to have a better handle on their characters than anyone else, it was Fox and director Bryan Singer and his team that came up with a cooler way to visualize Quicksilver's powers. They never really figured out a great way to integrate the character into the team (which admittedly is part of his character; dude rarely plays well with others) but they did have those incredible showcase sequences.
Even though Dark Phoenix is being directed by Simon Kinberg instead of Singer, I expect we will see another one of these. X-Men: Dark Phoenix opens in theaters on November 2, 2018.