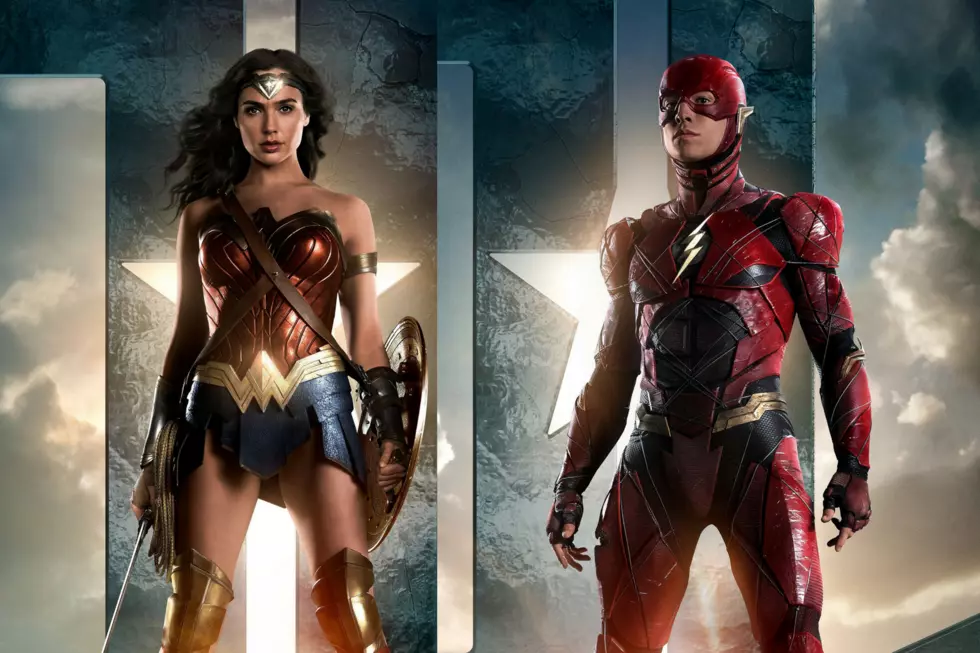 Yes, Wonder Woman Will Make an Appearance in 'The Flash' Movie (or Is It the 'Flashpoint' Movie?)
Warner Bros.
There's a lot of weird stuff going on with the upcoming solo outing for The Flash. It's been through approximately 70,000 directors at this point, and we're not exactly sure what it will be about. Or are we? During this summer's Comic Con, Warner Bros. might have tipped their hand in a DCEU sizzle reel: the title for the Flash movie, until now just referred to as The Flash, shows up as "Flashpoint," a reference to a game-changing comic crossover from 2011 that introduced a sinister alternate universe where the Justice League ends up battling each other.
The Flashpoint arc introduces a universe where Barry Allen never gets superpowers, Bruce Wayne died as a child and his mother becomes the Joker, Cyborg is the world's premier superhero while Superman is kept prisoner underground, and Wonder Woman and Aquaman are locked in a raging battle that destroys most of western Europe. Buried in a Deadline story, about Gal Gadot in talks for a psychological thriller called Deeper, is a new clue: Gadot will reprise her Wonder Woman for The Flash movie.
This could mean a few things: since Flash is part of the Justice League, it would make plenty of sense for more Justice League members to appear in his solo movie. They're his buddies, after all. But this, coupled with Warner Bros. Comic Con Flashpoint reference that did not go unnoticed by the fans, might mean something more sinister for her character. It seems like an odd move to make Wonder Woman, who is right now the light of the DCEU and the character everyone likes best, into a villain so abruptly, but maybe it'll all work out. One thing is for certain: Aquaman had better watch his back.