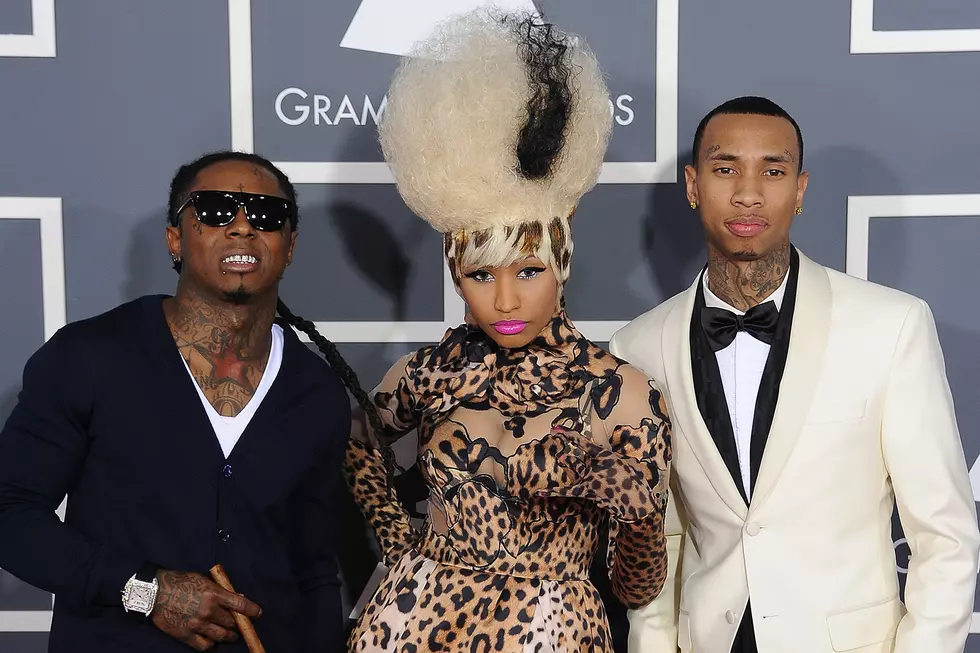 20 Memorable Grammys Fashion Statements in Rap History
C Flanigan/FilmMagic
Many of the biggest entertainers in music will be present at Madison Square Garden this coming Sunday (Jan. 28) for the 60th Annual Grammy Awards, with the most prestigious honors in the music industry on the line.
Leading up to what has been one of the most discussed award shows in the institution's history, there are more than a few storylines that have piqued the public's interest, one of them being the multitude of rap and R&B artists in the most coveted categories.
Heavyweights like Kendrick Lamar, JAY-Z, Childish Gambino, and Bruno Mars will be battling it out for Album of the Year, while younger talent like Logic (Song of the Year), Lil Uzi Vert and SZA (Best New Artist) are among the other artists that will be up for hardware come Sunday, indicative of the Grammy's overdue embracing of hip-hop culture.
While the Grammys and hip-hop haven't always seen eye to eye, rap artists have been constant fixtures at the ceremony since the committee first implemented an award to celebrate the genre in 1989.
Known for their unique sense of style and flair for the dramatic, rap artists have been turning heads at the Grammys with their fashionable looks for much of the past three decades, whether on the red carpet, on stage or at the podium.
Ranging from debonair to hood-chic and everything in between, many of the threads that have been showcased by rap's royalty have gone down in history as fashion statements that will not soon be forgotten.
In anticipation of the ensembles that will be on display this coming Sunday, The Boombox looks back on some of the more memorable outfits rappers sported at the Grammys throughout the years.