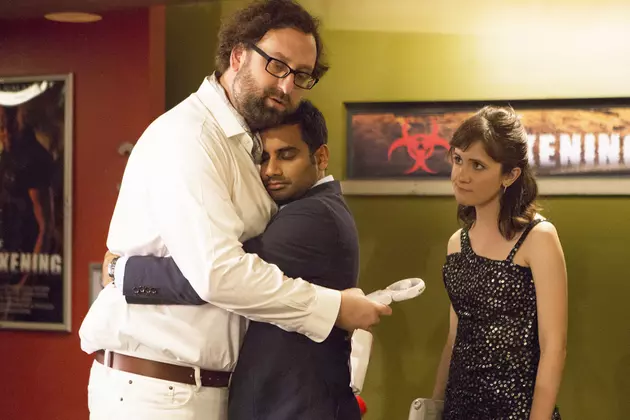 Netflix and Aziz Ansari Update on 'Master of None' Season 2
Netflix
Netflix and Aziz Ansari's Master of None more than lived up to expectations, providing one of 2015's most beloved comedies, leaving many to question the lack of an official second season. Ansari himself reveals that they'd love to do more, but may need time to fill up the well creatively.
Speaking at the TCA press tour, both Netflix boss Ted Sarandos and Ansari spoke to the overwhelming reception of Season 1, adding that a second season is likely, though the comedian doesn't want to rush anything. Considering the personal nature of each story, including its use in Ansari's standup and past work, the comedian said:
I need some time to refill my head. The first season was so personal and I want to make sure that what ever we do for season two lives up to what we did for season one. We'd love to do it; we're figuring it out. [There were] things that happened to me hears ago, like the Indians on TV [episode] — that was something that definitely happened to me when I was starting out in my career. Alan [Yang] and I are not holding anything back … the well is empty but hopefully it will be refilled.
For those who missed out, the series also starred H. Jon Benjamin, Eric Wareheim, Lena Waithe, Noel Wells and Kelvin Yu. We'll see what shakes out in the coming months, but are we disappointed not to have more Master of None right away?