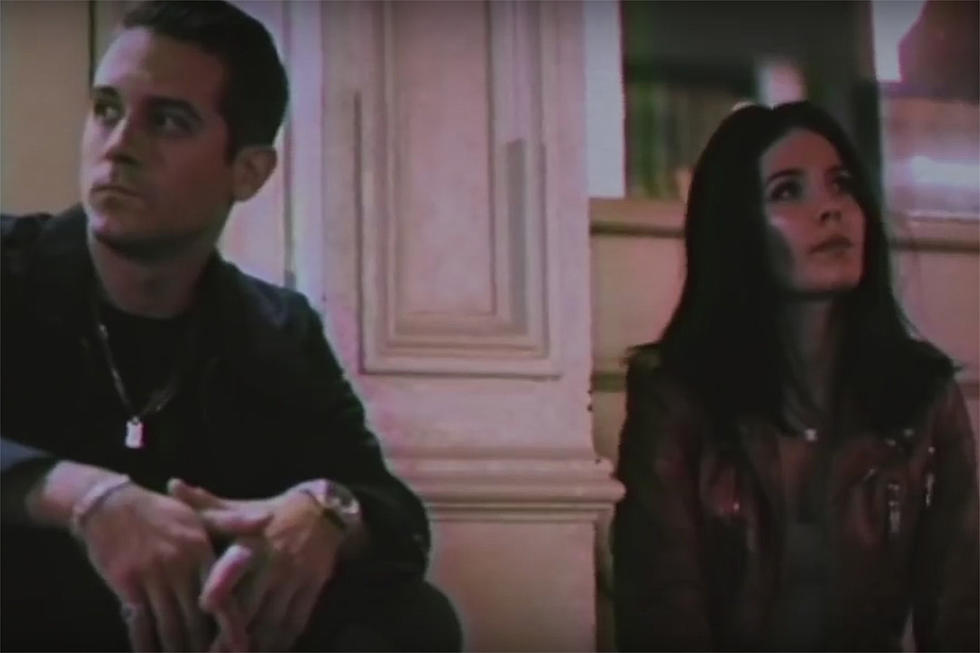 G-Eazy and Halsey are Ride-or-Die Lovers in New "Him & I" Video
GEazyMusicVEVO via YouTube
The visuals, which were directed by both the Oakland rapper and the New Jersey-bred singer, find the couple spending time together in New York City. The lo-fi clip features shots of Halsey and G-Eazy taking taxi rides, playing pool, making out and partying on stage.
While G-Eazy and Halsey have yet to publicly declare their relationship—though they've been seen kissing each other in public and holding hands—"Him & I" features the rapper all but confirming that they're dating. "We do drugs together, fuck up clubs together/And we'd both go crazy if we was to sever/You know? We keep mobbin', it's just me and my bitch," he spits.
"Him & I," produced by the Futuristics, will be featured on G-Eazy's upcoming album which is set to release on Dec. 15. Along with the project, the rapper will also drop a short film of the same name. The movie will explore the duality of Gerald (his government name) and G-Eazy, as he confronts a conflict with his hip-hop alter ego.
Along with Halsey, the 20-track double-album will include features from fellow California artists E-40 and Kehlani, as well as Charlie Puth, Anna of The North, Zoe Nash, A$AP Rocky and Cardi B. The project will include the previously released songs "No Limit" and "The Beautiful & Damned."
Check out the "Him & I" video below.
See New Music Releases for December