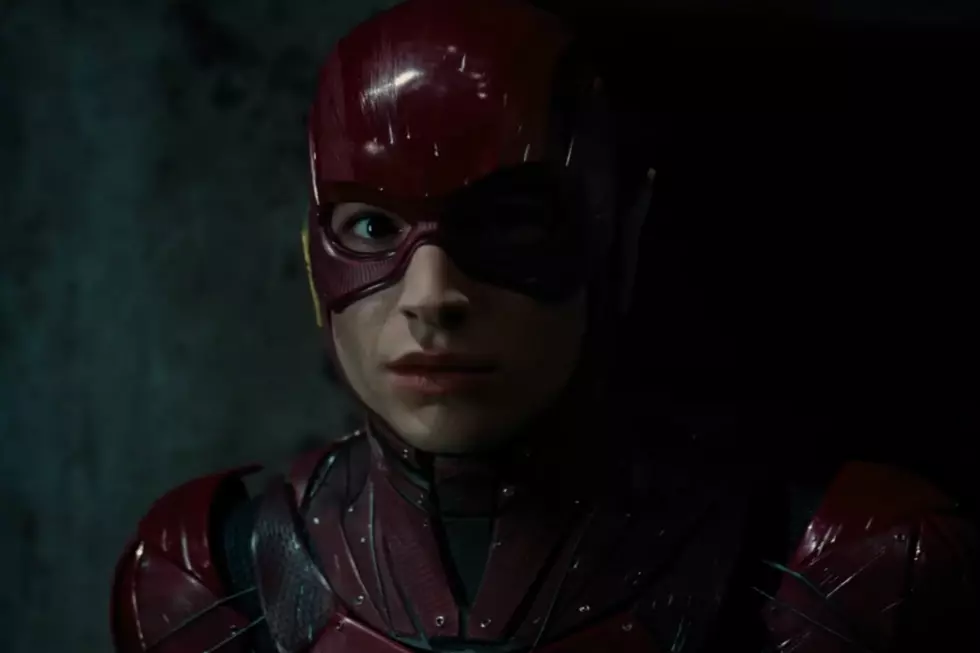 Robert Zemeckis and Matthew Vaughn Are the Frontrunners to Direct 'The Flash'
Warner Bros.
Almost as many people have tried to direct a movie version of The Flash as have worn his red-and-yellow costume and called themselves the Fastest Man Alive. About a decade ago, an early version of the film was in development with directors like Shawn Levy and David Dobkin. Later, Seth Grahame-Smith came aboard, only to leave the film over "creative differences" with the studio. Then Dope filmmaker Rick Famuyiwa joined the team, only to depart as well last fall over similar concerns over the direction of the film. It's a tough directing assignment to be sure, joining a cinematic universe in progress (and sometimes rocky progress, at that), and having to measure up with (and also be markedly different from) a very popular television that is currently on the air.
Famuyiwa bailed in October of 2016, and so far no replacement has been announced. Today, TheWrap reported that Robert Zemeckis is currently the "frontrunner" to direct the movie, which would require a filmmaker with superhuman speed to meet its original release date:
The Flash was originally set for a March 16, 2018, release, but Warner Bros. wants to get the film right and is not rushing the project, the insider said. Director Rick Famuyiwa left The Flash over creative differences last year.
Meanwhile Variety says that Zemeckis is vying for the job with Matthew Vaughn, who has a far more extensive history with comic-book movies. He previously adapted Mark Millar's Kick-Ass and The Secret Service (which became Kingsman: The Secret Service on the big-screen) as well as X-Men: First Class. Whoever gets chosen will be partnered with Ezra Miller, who briefly appeared as Barry Allen in Batman v Superman: Dawn of Justice and will co-star in Justice League later this fall.
Personally, I endorse Zemeckis. He is not only one of the best directors of large-scale special-effects movies, he's one of the few directors in Hollywood who knows how to make special-effects movies that are more about the characters than the cool images. This is the guy who made Back to the Future and Who Framed Roger Rabbit, and, more recently, the beautiful and criminally underrated movie The Walk. He's also a guy who can make blockbusters that are light and fun and inspiring, something that's essential to any movie about the Flash and something that's sorely needed in the DC Extended Universe. There's no guarantees that Zemeckis does direct this movie, but if he does, I guarantee you I will be very excited to watch it.