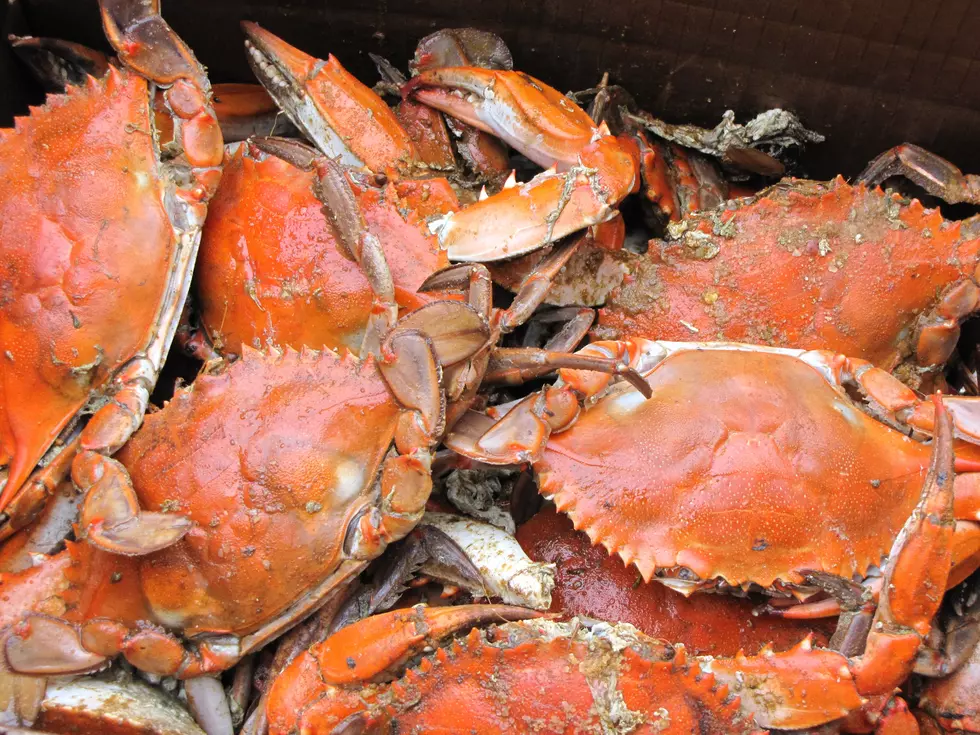 6 Ideas: Montana's Favorite Alternative Thanksgiving Menu Items
Photo by alvin matthews on Unsplash
Leave it to Montanans to have cool Thanksgiving dinner traditions that don't involve turkey. Or any typical 'Thanksgiving food' for that matter.
We got to chatting in the office about holiday plans, and the conversation navigated to Aunt Maggie's Crunchy Rice Paper Dumplings. (Of course, my brain immediately questioned: if they're crunchy...are they still considered dumplings? But that's not the point.)
The point is that we spent the next 15 minutes chatting about all the weird stuff our families have served at Thanksgiving that have zero relation to anything considered traditional. With this convo under our belt, we certainly had to head out for one of our famous, informal, downtown people polls!
ELK STEAKS AND ANTELOPE RIBS: Well, these make perfect sense. Several folks we talked to mentioned that they have family traditions that parallel hunting season. (FYI - Antelope ribs are lean but delicious. I've had them many times.) Venison for Thanksgiving is a common choice over turkey.
SUSHI MADE AT HOME: Once you have a few rolling essentials and some skills at making sushi rice, rolling your own can be a blast. All the ingredients and accoutrements are easy to get locally these days, other than really exotic stuff. Your guests can pick what they want in their rolls and it keeps everyone a little occupied. (As a host, it's also cool to have a designated person to roll in case guest aren't into making their own. I get that. It may be fun for some, but uncomfortable for others.)
GIANT APPETIZER TABLE (no real 'main' course): Only one person said they did this but I LOVE the idea. They generally had over a dozen people for dinner and instead of one or two people doing all the work, they turned it into a potluck. Guests bring their absolute best tasting appetizer no matter what it is: wings, dip, meatballs, deviled eggs, tea sandwiches, whatever. As long as it's tasty and you bring enough to share, it goes on the giant table.
BUILD YOUR OWN COBB SALAD BAR: Since you can pile on so much good stuff in a Cobb Salad, the customizing options are limitless. Everybody gets the perfect, custom built salad. Genius, especially if you're feeding lots of people. Just picture a legit salad bar in someone's living room...
DUNGENESS CRAB: This one is actually a Wolfe family tradition so I thought I'd throw it in the suggestion pile. We were just a family of three so unless we were guests at someone's house, cooking a whole bird didn't make sense. Dungeness crab is a San Francisco staple so it became our at-home holiday meal. A few crabs, a good loaf of sourdough bread and a few condiments...THAT'S a great meal in my book.
GRILLED SALMON: Another popular answer was one of my favorites. Grilled salmon is a great option for anyone with pescatarian guests. High quality salmon is easy to find and it doesn't take much prep or cook time. That's a bonus on an already busy holiday.
Montana Cookbooks From Montana Authors: Cooking and Recipes
Montana chefs and home cooks offer award winning recipes that are distinctly Montana. Cookbooks can be found on just about every kind of culinary fare, from Bison BBQ to extensive fine dining recipes. Great food and hearty recipes have been a Montana tradition for generations.