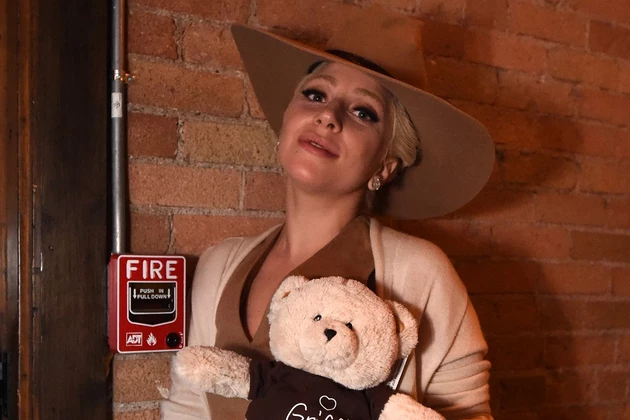 She may be performing at the 2017 Super Bowl Halftime Show in front of millions of viewers come February, but in terms of promoting her forthcoming album Joanne, Lady Gaga has opted for something a little more intimate.
The pop star will embark on a limited three-date dive bar tour across the United States starting October 5, with the artist also performing on October 20 and 27 in cities and venues which have yet to be publicly disclosed.
Sponsored by Bud Light, the short trek will thankfully be live-streamed on the brand's Facebook page so non-concert winners will be able to experience the shows as well. Gaga will be playing a selection of songs off Joanne, including the track "Million Reasons."
In a statement, the "Perfect Illusion" singer explained why dive bars are the perfect type of venue for fans to first experience the country-influenced album.
"…I love this dive bar tour so much, because I get to go perform these songs and really look my fans in the eyes when I'm singing to them and really try to have a more natural human experience," Gaga told the Associated Press about the intimate tour, via The Washington Post.
The 11-song album, which honors her late aunt and was inspired, musically, by a diverse array of country, funk and pop influences, releases on October 21.
"This record was about me trying to understand my father, and his grief," the pop star continued. "It's also a record about me trying to understand myself and wondering where I'm going next in life. Because truly, the thing that I'm searching for the most is to feel connected to humanity, to feel connected as a person. So Joanne is like, you know, Lady Gaga if you erase all the fame."
Watch a teaser for the tour below:
Subscribe to KISS FM on
Cover Story: Every Lady Gaga Album + Single Artwork Ever

Source:
Lady Gaga Is Hitting the Road on Americana-Themed Dive Bar Tour